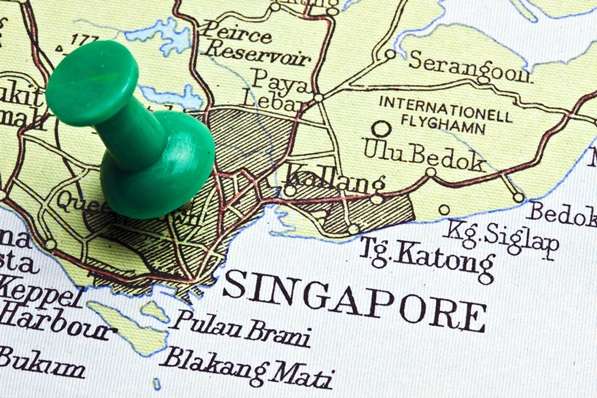 Il est impossible, de voyager, travailler ou séjourner à Singapour sans visa adéquat. C'est un processus long, qui doit se préparer à l'avance. Découvrez tout ce qu'il y a à savoir sur les visas à Singapour. Dirigez-vous vers Ministry of Manpower pour finaliser les informations données dans cet article.
Le visa tourisme
Pour vous Français, vous n'avez pas besoin de préparer un VISA pour vous rendre à Singapour. Vous obtenez un visa tourisme valable 90 jours, dès votre arrivée dans le pays.
Vous avez la possibilité de prolonger votre visa tourisme en faisant un « visa-run ». C'est-à-dire sortir du territoire de la cité-état et ensuite revenir. Vous n'avez pas le droit de travailler avec un visa tourisme.
Les visas de travail
Il est très important de savoir qu'il est impossible de demander un visa de travail sans bénéficier du support d'une société enregistrée à Singapour (appelé sponsor).
Employment Pass
Ce visa est celui qui est utilisé pour travailler sur le sol singapourien. Pour l'obtenir vous devez posséder ce que le gouvernement appelle des « Acceptable qualifications » qui restent assez floues.
Il faut également que votre salaire mensuel soit supérieur à 3000$ pour un EP 1, 4,500* pour un EP-P2 et plus de 8000$ pour un EP-P1.
En définitive, l'employment Pass se décline en plusieurs catégories:
L'Employment Pass se décline en plusieurs catégories selon les critères applicables :
P Pass : P1 pour un salaire mensuel de plus de 8000 dollars de Singapour (SGD),
P2 pour les salaires compris entre 4500 et 8000 SGD. Ils sont délivrés pour un ou deux ans, puis renouvelables pour des périodes d'un à trois ans. Ils concernent les étrangers titulaires d'un diplôme d'études supérieures.
Vous avez également la possibilité de faire venir votre conjoint ou vos enfants de moins de 21 ans sous le dépendant Pass (DP). Dans le cas où vous n'êtes pas marié, votre conjoint peut venir à Singapour sous le long Terme Social Visit Pass. La durée de ces deux visas estcalée sur votre Employment Pass.
Attention si vous perdez votre emploi, toutes les personnes dépendantes de votre visa retombent à la case visa touristique.
Le S Pass
Vous avez également la possibilité de demander le S. Pass, si vossalaires sont d'au moins 2,200 SGD par mois. Ce visa est utilisé pour fournir une main-d'oeuvre étrangère adaptée aux besoins d'une entreprise singapourienne. Ceux qui possèdent ce visa et gagne 4,000 SGD par mois peuvent également faire venir leur conjoint sous le statut du Dépendant pass.
Le Working Permit (WP)
Ce visa de travail est réservé aux ouvriers de chantiers et aux emplois peu qualifiés. Il est rare qu'un expatrié se tourne vers ce visa pour travail à Singapour. Vous êtes complètement à la merci de votre employeur, souvent exploité. Les titulaires d'un Work Permit n'ont pas la possibilité de faire venir leurs familles.
Les étudiants à Singapour 
Il existe bien évidemment des visas spécialement destinés aux étudiants et aux stagiaires souhaitant vivre et travailler à Singapour. 
Le Working Holiday Pass (WHP)
Il est utilisé pour les jeunes expatriés souhaitant se forger une expérience avec un temps défini à Singapour. Il est souvent utilisé par les entreprises ne souhaitant pas s'encombrer des démarches administratives liées à un visa de travail.
On ne parle plus de salaire minimum, d'assurance malade ou de prise en charge de votre conjoint. Vous n'avez pas le droit de faire venir une tierce personne avec ce visa. Toutes les démarches sont à la charge de l'étudiant. Le visa vous en coutera 120$.
Les conditions d'admission de votre visa Working Holiday Pass :
Avoir entre 18 et 25 ans.

Être

 étudiant (ou avoir étudié) dans un établissement Universitaires / 

business

 schools d'un des pays suivants : Australie, France, Allemagne, 

Hong Kong,

 Japon, Suisse, Nouvelle-Zélande, Royaume-Uni ou 

États-Unis

.
Pour les étudiants : être étudiant à plein-temps sur le campus de l'

établissement

 depuis au moins trois mois.
Pour les diplômés : avoir étudié à plein-temps sur le campus de l'Etablissement (pas de cours par correspondance).
Que votre 

établissement

 fasse partie des meilleurs de la planète
Source : Paris-Singapore
Grâce à ce visa vous avez la possibilité de travailler, de prendre des vacances. La durée maximum de votre séjour est de 6 mois et votre visa n'est pas renouvelable.
Le Training Employment Pass (TEP)
Ce visa est destiné aux étudiants stagiaires. Il est valable 3 mois uniques et n'est absolument pas renouvelable. Il vous faudra gagner à l'immun 3,000* par mois. Cela peut être dur si vous travaillez dans une entreprise française basée à Singapour, mais sinon ce n'est pas un souci. Notez qu'il est impossible d'enchainer les stages à Singapour
Nous vous avons exposé les principaux visas que vous pouvez retrouver en essayant de vous expatrier à Singapour. Rendez-voussur  Ministry of Manpower pour obtenir toutes informations complémentaires.